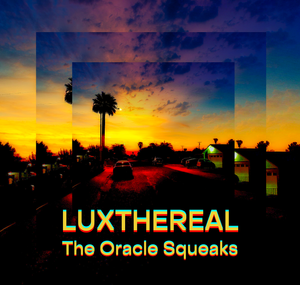 "

"Sharon's not a normal girl. She doesn't fit a perfect world. Who's to say what's wrong or right? In the dark, we all need light."" - Kenneth R Martin
— 'Sharon' by LUXTHEREAL
LUXTHEREAL is a Phoenix Arizona based alternative rock outfit with eclectic interests and musical expression in an increasingly genre and sample driven musical universe. The original music of LUXTHEREAL derives from its own synthesis of classic rock, new wave, power pop, techno/synth, blues, jazz, art rock, progressive rock and beyond. 
LUXTHEREAL tracks feature powerful vocals, signature melodies, and emotive guitar hooks and solos.
 The focus is on the storyline as expressed in the mood, melody, lyrics, and arrangement of each song; each it's own world for the listener to inhabit.  We strive to create music for its own sake, to make our own particular connection with the listeners who relate to our music. 
Atmospheric, lyrical, emotive, melodic, hypnotic, and cinematic are just a few of the words to describe the music of LUXTHEREAL; but the best way to experience it is to listen.
LUXTHEREAL ARE:
KEN MARTIN – GUITARS, SYNTHESIZERS, LEAD & BACKING VOCALS
RACHEL GUILBAULT – LEAD & BACKING VOCALS
TERRY MARTIN – BASS GUITAR & BACKING VOCALS
TAMMY STREDWICK – DRUMS & BACKING VOCALS CHANGE 
AWARDS: 
LUXTHEREAL had 4 singles in 2022 that were voted #1 on KB Radio and stayed on the charts 8 to 9 weeks each (due to fan voting).  2 of the singles were voted into the TOP 50 for the year by fans on KB RADIO (Humanity's Fall and I Got You). 
LUXTHEREAL also had 4 singles in rotation all year on Radio Wigwam UK, and was nominated and awarded 3rd place finish as Best International Band of 2022 on January 19, 2023!  LUXTHEREAL was among approximately 100 nominees across 10 categories selected from 5000 artists on the station!
LUXTHEREAL also had 3 singles chart on Radio Indie Alliance and Banks Radio Australia, and 3 singles that charted on ONLY ROCK RADIO in 2022.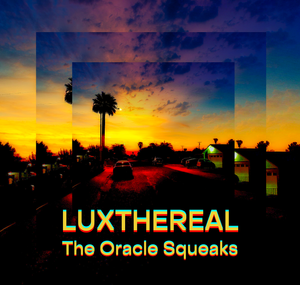 Press Photos