LUXTHEREAL MUSIC REVIEWS
A & R FACTORY REVIEW 
January 13, 2022:
"LUXTHEREAL BRING IN THE NEW WAVE OF CLASSIC ROCK WITH THEIR ETHEREAL HIT, I GOT YOU
Posted on 13 January 2022
After an entrancing synth-driven prelude, the Phoenix-based alt-rock outfit LUXTHEREAL's standout single, I Got You, grips you with the alchemy that pours from the cinematic cocktail of classic rock, new wave, and post-punk.
The dreamy and ethereal instrumental interludes wrap around the robust vocal timbre of Rachel Guilbault and the increments of classic rock that pull you back to the 80s while simultaneously immersing you in a brand-new sonic world, defined by its emotive gravitas and atmospheric magnetism. Any fans of Christian Death will undoubtedly want to make LUXTHEREAL a firm fixture of their playlists.
I Got You is available to on YouTube and on Spotify.
Review by Amelia Vandergast"
https://www.anrfactory.com/luxthereal-bring-in-the-new-wave-of-classic-rock-with-their-ethereal-hit-i-got-you/
"

"Sharon's not a normal girl. She doesn't fit a perfect world. Who's to say what's wrong or right? In the dark, we all need light."" - Kenneth R Martin
— 'Sharon' from 'The Oracle Squeaks' by LUXTHEREAL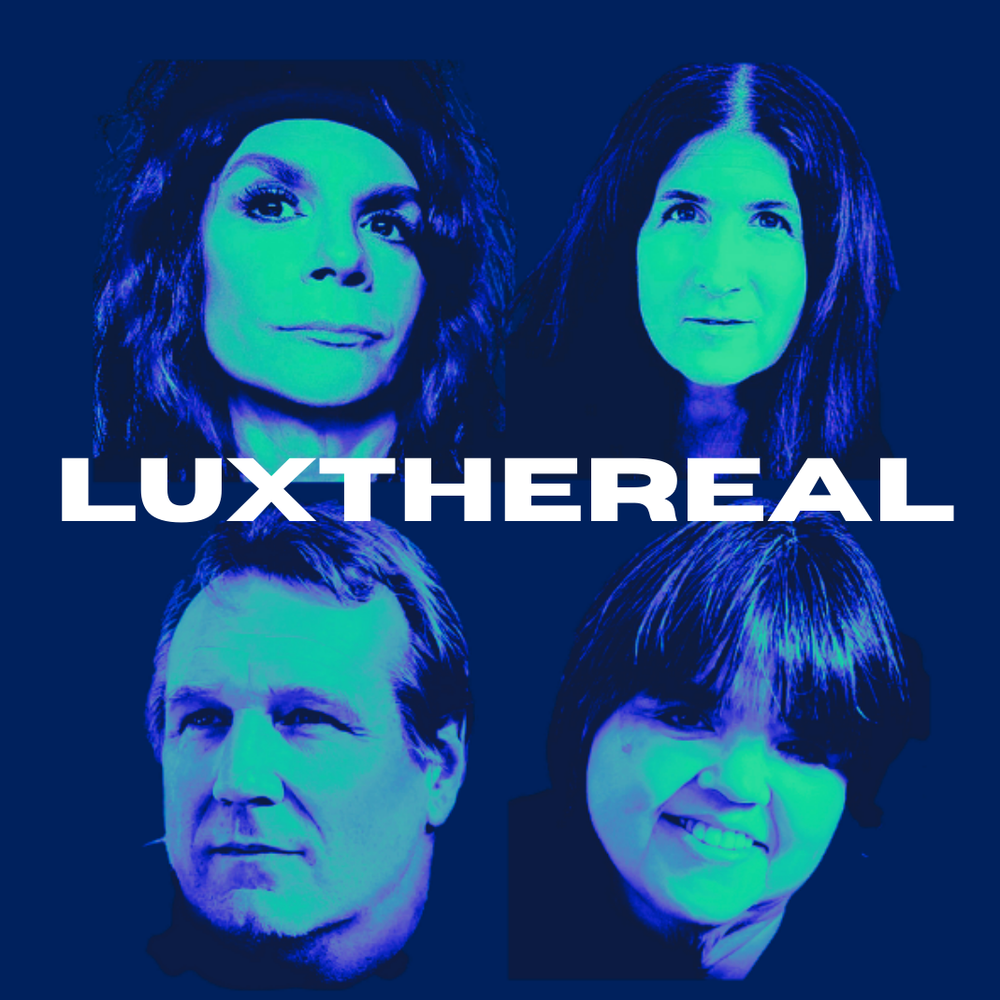 LUXTHEREAL
About the Music
LUXTHEREAL is a Phoenix based band with eclectic interests and musical expression in an increasingly genre and sample driven musical universe. 
The original music of LUXTHEREAL derives from its own unique synthesis of classic rock, new wave, power pop, techno, blues, jazz, progressive rock, and beyond. 
The focus is on the storyline as expressed in the mood, melody, lyrics and arrangement of each song; each it's own world for the listener to inhabit. 
Atmospheric, lyrical, emotive, melodic, hypnotic, and cinematic are just a few of the words to describe the music of LUXTHEREAL; but the best way to experience it is to listen. 
LUXTHEREAL are: 
Ken Martin – Guitars, Synthesizers, Lead & Backing Vocals 
Rachel Guilbault – Lead & Backing Vocals 
Terry Martin – Bass Guitar & Backing Vocals 
Tammy Stredwick – Drums & Backing Vocals