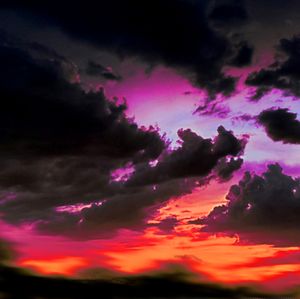 LUXTHEREAL is a Phoenix Arizona based alternative rock outfit with eclectic interests and musical expression in an increasingly genre and sample driven musical universe. 
 LUXTHEREAL music is melodic, lyrical, & atmospheric with great guitar hooks, powerful vocals, & signature melodies.  
The original music of LUXTHEREAL derives from its own unique synthesis of classic rock, new wave, power pop, techno/synth, blues, jazz, art rock, progressive rock, and beyond. 
Musical influences range across decades & genres, from The Doors to Dorothy, Green Day, Roxy Music, The Beatles, David Bowie, Talking Heads, Annie Lennox, and St. Vincent, Coldplay, and The Who. There are many more too numerous to name, however, LUXTHEREAL doesn't sound like ANY of those artists, and is its own original expression.
The focus is on the storyline as expressed in the mood, melody, lyrics and arrangement of each song; each it's own world for the listener to inhabit. 
Principal songwriter Ken Martin has said that each song is "like a painting".
Atmospheric, lyrical, emotive, melodic, hypnotic, and cinematic are just a few of the words to describe the music of LUXTHEREAL; but the best way to experience it is to listen. 
LUXTHEREAL are: 
Ken Martin – Guitars, Synthesizers, Lead & Backing Vocals 
Rachel Guilbault – Lead & Backing Vocals 
Terry Martin – Bass Guitar & Backing Vocals 
Tammy Stredwick – Drums & Backing Vocals